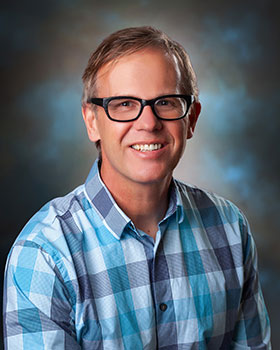 Dr. Benjamin Pease received his bachelor's degree in biochemistry from Kansas State University. He then attended medical school at Kansas University at Kansas City before completing his residency in otolaryngology-head and neck surgery at Louisiana State University at Shreveport, LA. Dr. Pease is board certified in otolaryngology-head and neck surgery, facial plastic and reconstructive surgery and sleep medicine.
Dr. Pease enjoys all aspects of ENT and has particular interest in both the medical and surgical management of allergy and sinus, thyroid and parathyroid surgery and facial plastics, including cosmetic treatments and facial skin cancers.
The son of an ENT doctor from Hutchinson, KS, he grew up around medicine and learned from his dad that the most important part of being a doctor is the relationships. When not at the office, he enjoys cooking (but not cleaning), camping, building stuff and spending time with his family. Dr. Pease has been providing surgical care to those in Haiti and Africa since 2005 and is proud to be one of the founding members of Manhattan Medical Missions.
Specialties:
Otolaryngology
Head and Neck Surgery
Facial Plastic Surgery
Sleep Medicine
Undergraduate Education:
Kansas State University, 1987
Medical Education:
University of Kansas School of Medicine, 1991
Residency:
Otolaryngology – Head & Neck Surgery LSUMC, Shreveport, LA, 1997
Board Certifications:
AM Board of Facial Plastic and Reconstruction Surgery, 2001, 2011
AM Board of Otolaryngology, 1998
AM Board of Sleep Medicine, 2012
In Practice Since: